The Dude can't connect to RouterOS devices
Posted: Thu Oct 21, 2021 12:00 am
I have a new The Dude installation running on an RB3011.
My RouterOS devices are successfully discovered and mapped, but when The Dude is trying to connect, it keeps returning the error:
std failure: not allowed (9), next attempt at XX:XX:XX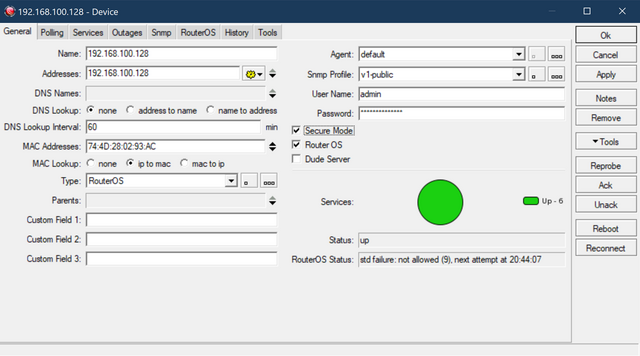 On the device I get this in the log: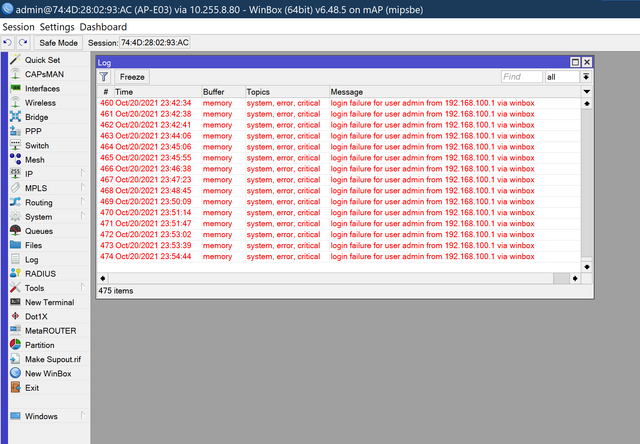 I've checked that admin user has full privileges.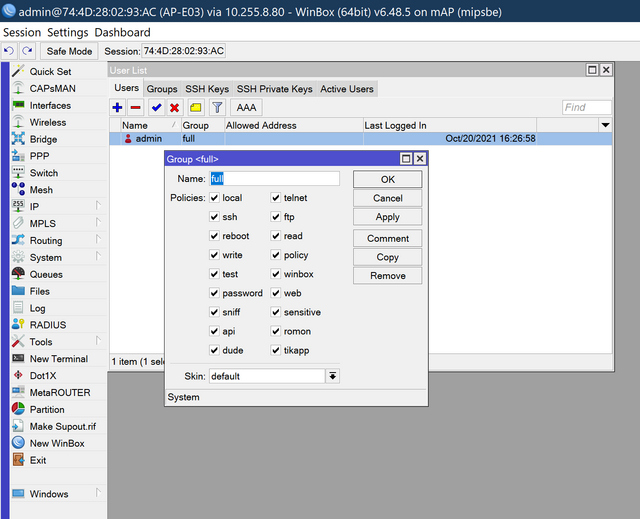 Any suggestions? Bug on new versions? I've tried 6.48.5 long term and 6.49 current.