Hi, sorry for the trivial question ...
Three cAP AC will finally arrive soon and I am trying to figure out how to configure CAPsMAN.
There are no VLANs and all wireless clients connected to the cAPs will have to communicate with each other, so I have to use the bridge, right?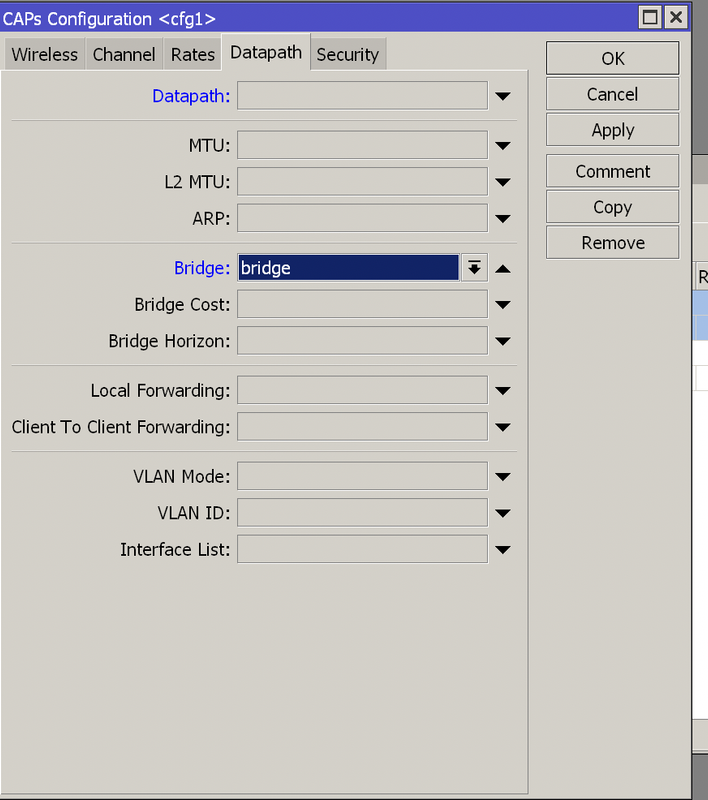 If I use Local Forwarding and Client To Client forwarding instead, wireless clients connected in cAP 1 cannot communicate with those connected in cAP 2, did I get it right?
Thanks